What is Backup Plus?

Backup Plus is the family of external drives from Seagate that lets you do more with photos and movies, protect everything in your digital life, and manage it all from a single, intuitive dashboard.
Choose from two easy backup options for what´s important to you
Share multiple media files on networks like Facebook and Flickr
Save the photos you´ve shared online automatically
Upgrade your connection in a snap with swappable upgrade adapters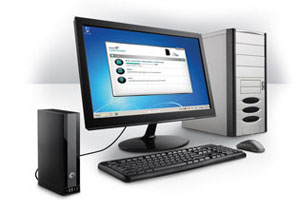 ---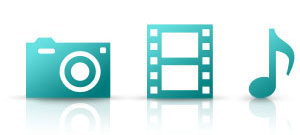 Protect...
Photos, Videos, and More - Automatically

Life is full of amazing moments you want to remember forever. The Backup Plus desktop drive lets you set up easy automatic backups of all your stuff, so you know that even if "life happens" to your computer, your memories are always protected.
---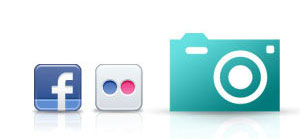 Save...
Your Social Life with a Click

Think of how many photos you´ve shared on Facebook or Flickr. With Backup Plus, you can easily download them right to your Backup Plus drive, so even more of your life is safe and sound.
---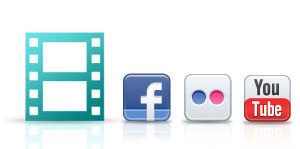 Share...
Your Favorite Moments Instantly

With Backup Plus, your memories aren´t "trapped" in your drive. Just a click lets you share photos and videos to Facebook, Flickr, or YouTube right from your Backup Plus drive.
---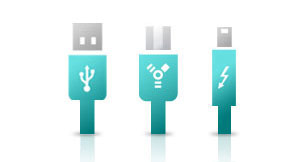 Upgrade...
Your Connectivity in a Snap

Get a new computer with Thunderbolt™ technology or FireWire 800? Not a problem. Changing your data connectivity is as easy as plugging in a new adapter.* So when you upgrade, your Backup Plus can upgrade right along with you.
*Additional adapters sold separately.
---
Works with PCs and Macs.

Use it interchangeably on your PC or your Mac computer without reformatting.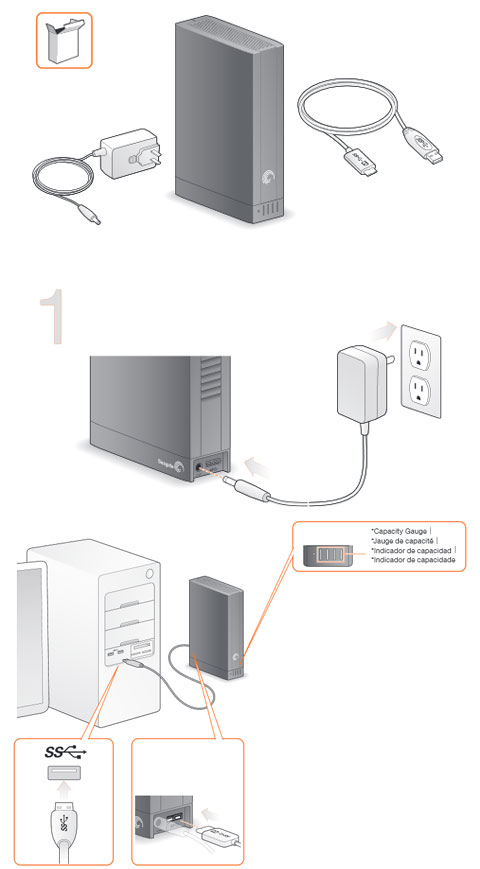 Specifications.
Model
Brand
Seagate
Series
Backup Plus
Model
STCA3000101
Performance
Color
Black
Interface
USB 3.0
Capacity
3TB
Physical Spec
Form Factor
3.5"
Dimensions
6.22" x 4.88" x 1.73"
Weight
2.38 lbs.
Features
Easy, flexible, built-in backup options
Automatically save photos from your social networks
Share photos and video to social networks with a click
Use it interchangeably on your PC or your Mac computer without reformatting.
USB 3.0 plug-and-play. You can also easily upgrade to Thunderbolt technology or FireWire 800 with add-on adapters (sold separately). USB 3.0 is also backward compatible with USB 2.0.
Packaging
Package Contents
Seagate Backup Plus drive
4-foot USB 3.0 cable
USB 3.0 interface adapter with capacity gauge
Power adapter
Quick start guide
Seagate Dashboard pre-loaded on drive
NTFS driver for Mac pre-loaded on drive